16-01: Keep your head up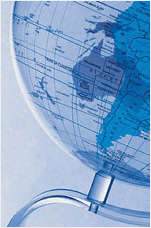 Read carefully the following text from Luke 21: 25 And there shall be signs in the sun, and in the moon, and in the stars; and upon the earth distress of nations, with perplexity; the sea and the waves roaring; 26 Men's hearts failing them for fear, and for looking after those things which are coming on the earth: for the powers of heaven shall be shaken. 27 And then shall they see the Son of man coming in a cloud with power and great glory. 28 And when these things begin to come to pass, then look up, and lift up your heads; for your redemption draweth nigh.

And there shall be signs... We all as dilligent students of the bible, now that the Lord has given us signs to now the time of His coming, we can read prophecy from bible books like Revelation, Daniel and scripture like Matthew chapter 24. We know from Amos that the Lord shall not come to pass, before he reveals it to His messengers, the Prophets. So we don't have to be afraid what will come to pas... keep your head up!

Even on a day as 26 december 2004, when the sea and the waves are roearing and fear makes all the habitates of this world weary, keep your head up. Even on a day as 11 september 2001, when distress befalls New York and the world with total perplexity. Even when closeby crime seems on the rise. People harts seem to grow cold... Keep your head up.

Even if we can't cleary understand why some much suffering has to come over us. We know that we are in a sinful world, we see with this tradegy in Asia, that time is short and there is "no time to waste", tell your Neighbour what Jesus means to you. Show your theacher that the creation really took place in 6 literal days. Show your fellow-worker how you can live according to the perfect will of God.

Why, cause our redemption draweth nigh... i love those words for Jesus, as translated by the King James Version of the Bible, our redemption draweth nigh. It's closeby. Don't let fear overcome in your life, your heart.Your salvation is at hand.
When you climb a mountain the most difficult steps, are not a the beginning, but at the end. The hardest part is to actually place your feet on the top. So is it also when we draw to the closing of times. With every step that we nearer to the close of probation, we need to put more of our faith in the love and mercy of our Lord and Saviour. We need to see cleary where we stand in our relationship with Jesus. Even, yes, even me.. when need to look in the mirror of our souls.. and let the Holy Ghost convince us where we went wrong and ask for forgeveniss. Keep your head.. keep your eyes on Jesus..


Keep your heads high.. cause the great redeemer will come back in a cloud with power and great glory!