23-02: They know not what they do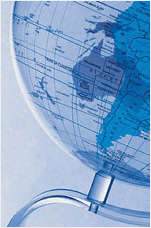 This is a short sermon that i listened to a couple of Hours ago. The words are all inspiring.. Just think about the following words, because they know not what they do...well actually often we even don't know what we do.

What I want, in my personal life is to live, according to the Will of God.., He can empower me to do everything in Christ Jesus. As i am being led by His Holy Spirt, i come in contact with people who don't know what they are doing.. We can have such an impact on others on just by our actions in our daily lives...
Just read the following words:

Listen I have a message for you today
You need to know some folk don't know
But i am here to let you know
Ah when the first time
They get a taste of Him
Like the Bible says
Oh taste and see
That the Lord is good
And His mercy endureth forever

Judge ye not that ye be not judged
Some of us we look at them
Because they don't know
We find fault in them
What we need to realize is this

That some of us
wil be the only Bible
That some will ever see
So we must walk upright
Yeas we msut dot what's right
in the eyesight of God
And walk in the way that God
Has predestined

Because we may very well
Lead them to Godly repentance

The bible says light your light to shine
Before me
That they may see your good wokes
And glorify our Father
Which is in heaven

Now ask yourself this question
Is my light shining?
Because if our lights were shining
Sometimes I believe that
They can come to the knowledge
Of knowing what they are doingen

If we livet the life before them
If we live what we sing about
If we live what we preach about
If we live what we testify about
I think people will be drawn to the
King of Kings, the Lord of Lords

Realize that we wer once where they were
All of u are ex somethings
we used to be this
we used to be that
But we thank and glorify God Because of grace
He's given us a second chane


No we need to stay on our knees praying
For those who know not the way
That's why i come to you with the Word of God
Letting you know that there IS a Savior
That's here to love you
To hold you in the midnight hour

The know not what they do
The dont'have a clue about You
I have done all I can
I put them all in Your hand
Lord I pray have mercy

Yeah it's easy to praise Him when you have
Let me see you praise Him when you don't have
All I'm trying to say is that
There's a relationship that we must have with Him
And everything we endeavor to do
God will have His haned in that thing
You've been praying for that love one
You've been fasting for that love one
You have laid before Him but He's on your side

Remember they know not what they do
But God can make away

That's why I depend on Jesus, rely on His mercy and grace
That's why i wnat to walk in His way.

I know Christ.. He is in my live.
I want to walk.. where every He walks
I want to listen to Him.. whatever He says

I humbly bow myself.. because He is so much more.. that everything I see
Jesus paid the price on calvary.. even when people don't know what He did for them.
Jesus paid the ransom, and now... now

we can tell people, we can show people, trough the power of the Holy Ghost.
So that we all know... what we do.. that we can ask for forgiveness.. and partake in His Glory

His Glory will shine on... in our harts, from age to age, from now on, until all eternity.. That's where i long to be
Close to Him.